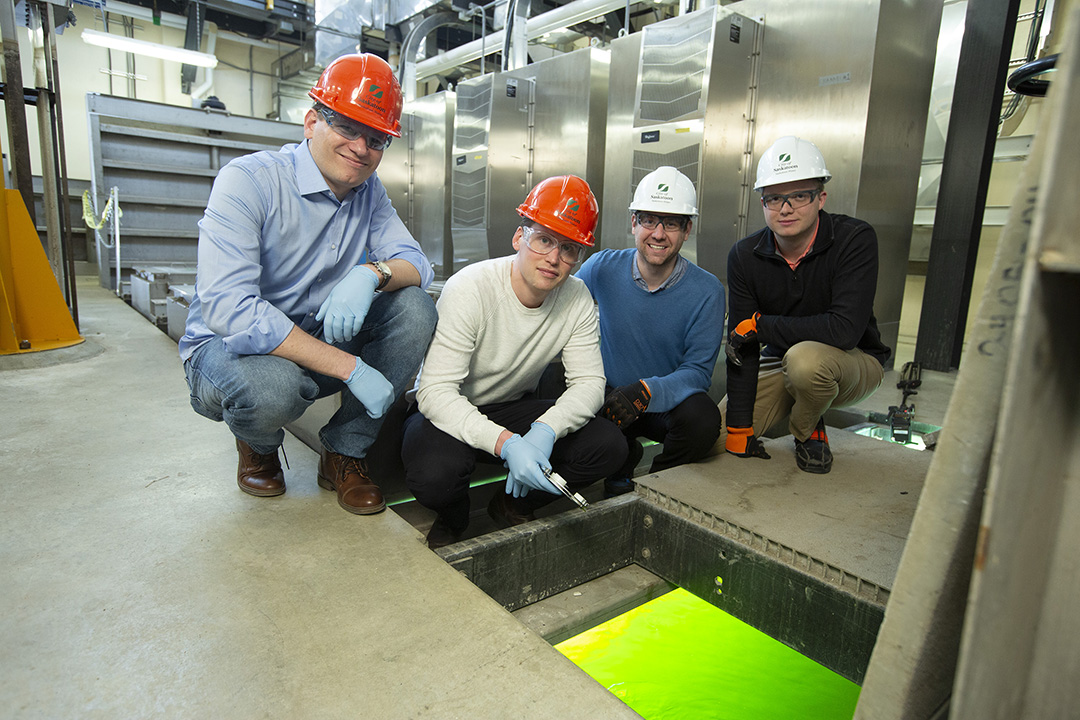 USask and City of Saskatoon researchers find drug and chemical concentrations in wastewater treatment plant – archyworldys
For the first time, research was conducted on the presence of pharmaceuticals in the Saskatoon Wastewater Treatment Plant (WWTP) and in the South Saskatchewan River (SSR). The study was led by USask's principal investigator, Dr Markus Brinkmann (PhD) of School and Environment and Sustainability, and the director of the city's sewage treatment plant. from Saskatoon, Mike Sadowski. The research was conducted with plant operators, who told researchers that this type of systematic research has never been done before.
While their research originally focused on the level of pharmaceuticals in Saskatoon's wastewater, their research also provided revealing results on how the initial lockdown due to COVID-19 affected the city. Even though effluent levels were high enough to pose a risk to aquatic organisms, the pharmaceuticals measured, such as pain relievers, antiepileptics, beta blockers, and antibiotics, were unlikely to pose a toxicological risk to them. organisms living in the SSR after dilution. in the river water. In addition, industrial chemicals, illicit drugs, dyes and human drug metabolites have been detected using screening tests. These include methamphetamine, insecticides and dyes for fabrics and plastics.
"These results provide important information, as pressures on our freshwater resources are expected to increase due to various factors driven in large part by climate change," said Brinkmann. "The need to protect these increasingly sensitive freshwater ecosystems will only be evident. "
Brinkmann's team conducted research on Saskatoon's wastewater throughout 2020, with a grant supported by Research Junction. Research Junction is a collaboration between the City of Saskatoon and Research Acceleration and Strategic Initiatives to support the development of joint research projects that address contemporary urban issues for the benefit of the residents of Saskatoon.
"Currently, there are no regulations for pharmaceutical contaminants under Canada's Wastewater Systems Effluent Regulations, nor any restriction in the provincial permit under which the plant. sewage treatment works, "Sadowski said. "However, the city is taking action to protect and conserve the South Saskatchewan River by partnering with Professor Brinkmann's team in this regard.
Brinkmann said the results of their study will serve as a benchmark for future efforts focused towards decision-making regarding the need for future mitigation of these pharmaceutical chemicals.
Next steps for the team include reviewing processes to help reduce these chemicals in the effluent process. They will also study how pharmaceuticals affect the sludge in the wastewater treatment plant, which is stabilized and applied to agricultural land as a fertilizer.
Asked about the Research Junction Discovery Grant program, Brinkmann said, "The most important aspect of the program is financial support to facilitate collaborative projects between the university and municipal partners. These types of partnerships are crucial for conducting applied research that can lead to real results for city partners and direct benefits for Saskatoon residents.
This joint wastewater treatment project between the USask and the city has been praised for its achievements. In particular, the project was recognized by the Smart 50 Awards, which recognize innovative and influential work improving the quality of life of residents at the municipal level.